Automotive Dashboard Reconditioning
Vehicle Dashboard Cleaning and Finishing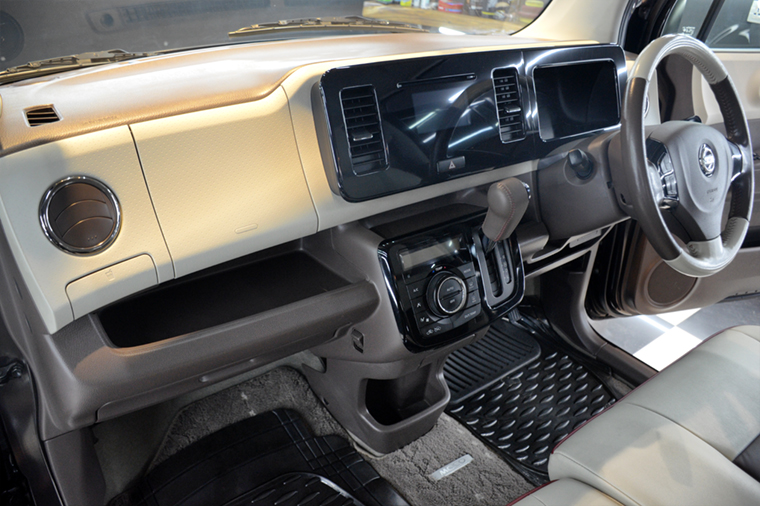 What is Dashboard Reconditioning?
The dashboard is the main console of automobiles from which every part of the vehicle is controlled. The cleaning procedure is divided into two parts manual and advanced. In the method of manual (basic), the auto detailers utilize the sprays, brushes and then wipe out the dust with micro fiber cloth. Whereas, in advanced method the chemical is mixed with water, applied onto the dashboard and cleaned side by side with microfiber cloth. Moreover, the use of streamer and polishers is used to maintain the glossy shine of the interior. It is the professional technique which also includes a tornado spray which is squirted over the interior of dashboard with the help of attached compressor. The process is proficient a little bit of expensive yet useful. The major and minor cracks, stuck dust particles and grimes are moved out by using advanced procedure.
How Dashboards lose Appearance?
Furthermore dashboards can be damaged in various ways by carelessly using it which creates cracks in it. Cracks are mostly caused by UV radiation, dehydration of the surface of dashboard, not placing windshield sun shields which cause the temperature in the cars to rise and form cracks etc. In addition, to securing dashboards from gaining a deteriorating condition and appearance of cracks multiple techniques can be applied. Vinyl usage should be avoided as it becomes hard over time and fissures easily so.
Process of Dashboard Rejuvenation
The unhygienic stickiness of grimes and dust produces worse appealing look of car's interior. The dashboard is the focal area of the car that needs to be clean and well maintained. The cleaning process of dashboard interior is simple, quick and advanced in service. The auto detailers use different techniques to dust the particles away from the required place, the microfiber cloth is wet into the mixture of mild soaps and chemicals, and then cloth is chafed across the interior for fine reflection. Secondly for more perfection and shine sprays and dash brushes is required to dig out the grimes from crook and cranny places. The use of glass cleaners, cotton swabs and vacuum cleaners are the advanced materials. The process is repeatable twice a month for hygienic purpose. Through this process filthy and outdated look of dashboard is reconditioned.